For couples or individuals
Matching Durag & Bonnet Sets
Available in Silky and Velvet
We have one of the biggest ranges of Durags on the market. Different styles for any mood or outfit.
At Taelor Boutique, we believe that looking good and feeling good go hand in hand. Established in 2018, we are a black-owned and UK-based online store that specialises in providing high-quality durags, bonnets, and other accessories that are designed to help you upgrade your style and improve your hair health.

We are dedicated to supporting our customers on their hair care journey. Join us today and experience the Taelor Boutique difference for yourself!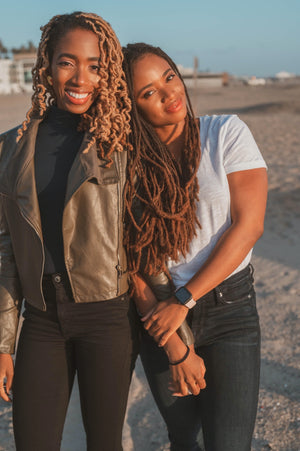 bonnets for long hair
DREADLOC SOCKS
Perfect for locs, long braids or just bigger hair styles.
VIEW ALL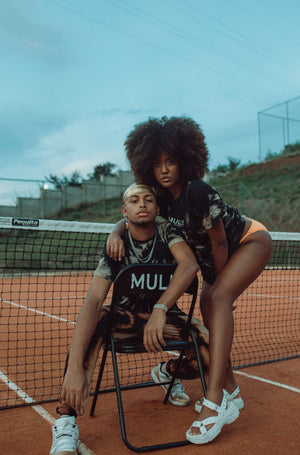 update your collection
LUXURY DURAGS
We have the biggest range of durags in the world!
VIEW ALL DURAGS
INSTAGRAM
Are you following us on Instragram yet? View our feed below.
Top Quality Product
Durag came very quickly, and the quality was super good. Felt super natural to put on, highly recommend!!
This shit bussin
When I wore the Durag I got an immediate sense of happiness. The silky smooth texture of the fabric rests perfectly on your hair.
Very good quality! Arrived in two weeks.
Happy with the duragand the service was excellent and quick
Great purchase and product!
My wife discovered this website and purchased some durags for me from this company. Not only am I fan of the products, but I'm happy for the swift service and variety of durag materials. I'll definitely buy more!
Oh wow, it feels great hearing that. So lucky your wife found us! :)
We are really happy that you love your durags! Thanks for the the feedback. :)
cool
this is dope cool fire awesome it is the coolest thing in the world
We are sooo glad to hear that Brendon!
100% HAPPINESS GUARANTEE
The Taelor Boutique Customer Services Team is your go-to when you need a recommendation, a refund, or just a reason to smile. Seriously, reach out. Even just to say hi.
Contact Us
Hear From Our Community
My bonnet fits comfortably and perfectly well. I've been looking for a silk bonnet for ages for my hair and where better to get it from than a black owned business? I've been doing nothing but investing in black owned businesses lately and honestly it's a real life changer. Like my entire perspective of life has honestly changed. My first thought is always "Is it black owned?" Lol! Also thank you! The product has arrived wonderfully and safely neatly packaged. It got here safe and sound, fits perfectly and comfortably around my head. At first I didn't like to use bonnets cause they always came off my head (I was a rookie don't judge me lol, I always used head scarfs), but it was just too small. Now I have an actual fitting one! This is so amazing, thank you so much! I do plan to order from you all soon!! :)

Jordan
Great company with high quality items for a reasonable price. Amazing customer service as well, for any inconvenience if you message them they will respond to you in a very timely manner. Would definitely recommend this company to a friend. 1000000/10

Kaitlyn
The durags I bought were a gift for my friend. We both thought they were amazing!! Also, I didn't realize Taelor Boutique was in the UK. I'm currently in the States, so I was pleasantly surprised by how quickly they arrived. Looking forward to seeing new styles from you all and ordering again in the future.

Diana
I've been looking for a black owned business to shop with and from the product quality to customer service I'm loving you guys!

David
I love love love the quality of the durags and the prices are reasonable. This definitely wont be my last time ordering from you and I love the fact that its black owned!!!!!! KEEP IT UP!

Niah
Thank YOU for making such beautiful products. My boyfriend loves durags and I fully plan on getting some more from your boutique for Valentine's Day and birthdays!

Alexandra
The best quality durags I have ever come across. I love your business and how you guys care about your customers ❤️

Hallie
One of the most impressive companies I've come across, everything from the product quality, customer service, delivery was fast considering it came from the UK

Bessie
My experience with this boutique was amazing. Their items were excellent prices and unique designs. And I got a personal email from them the day after my order was placed. They are kind and wonderful and I will certainly be purchasing from them again!

Christy